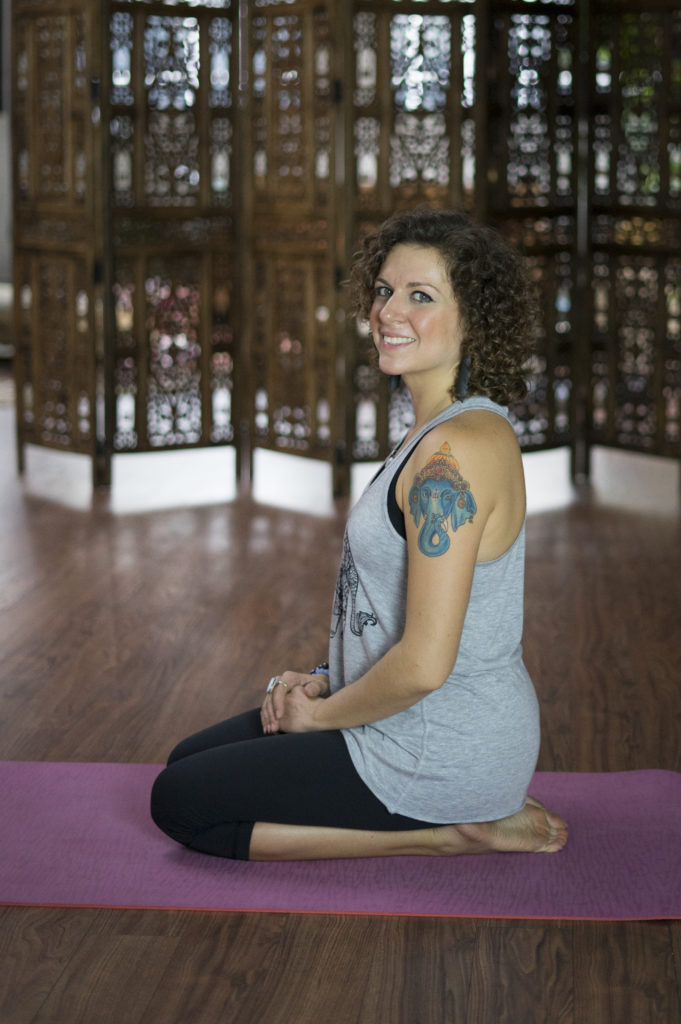 April is passionate about the many healing benefits that yoga offers and is appreciative every day for the privilege to share such a beautiful practice with others. She believes that through the practice of yoga, there is no limit to how much one can grow and heal physically, emotionally, and spiritually. April has been practicing yoga since 2006 which has helped her to become healthier and stronger, heal from an injury and most importantly to connect with her spirituality and realize her heart's path. Her practice is always evolving and she is always learning, which helps her to connect with her students through her own experiences, struggles and successes.
April received her 200 hour Ashtanga Vinyasa and Hatha certification in January 2014 in Rishikesh, India. She has since continued her education, participating in a 25-hour yin intensive teacher training in August 2014, as well as Kindness Yoga's 300 hour advanced yoga teacher training course which she completed in December 2014. Because of her classical training in India, her teaching style is alignment focused with an emphasis on flowing with breath, integrating pranayama and meditation, and turning the focus inward for deeper contemplation. She teaches Vinyasa, Restorative, Yin, Yoga Nidra and Beginner Yoga, and is available for private lessons.
Public Classes:
Fridays:
11:30am Steady Vinyasa 1-2 @ Kindness Yoga Hilltop
1:15pm Restorative @ Kindness Yoga Hilltop
5:30pm Steady Vinyasa 2 @ Kindness Yoga Platte
Sundays:
1:00pm Vinyasa 2 @ Samadhi Yoga Uptown
Coming Soon…
Wednesdays:
4:30pm Yin/Vinyasa @ Kindness Yoga Bonnie Brae*
6:00pm Steady Vinyasa 2 @ Kindness Yoga Bonnie Brae*
*Kindness Bonnie Brae studio opening soon. Check back soon for official dates!